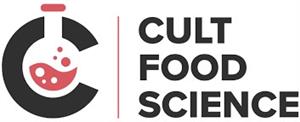 Welcome to the future of food science…happening
right now.
CULT Food Science Corp.
(CSE.CULT, OTCQB:CULTF, Forum) is an innovative platform advancing the future of food with an exclusive focus on cultivated meat, cultured dairy, and cell-based foods.
The first-of-its-kind in North America, CULT is providing investors with unprecedented global exposure to the most innovative startup, private and early-stage cultivated meat, cultured dairy, and cell-based foods.
Stockhouse Media's Dave Jackson was joined by CULT Food Science's CEO, Lejjy Gafour, to discuss this unique and fascinating food science investment opportunity.
(CLICK IMAGE TO PLAY VIDEO)
TRANSCRIPT BELOW:
SH1: To start off with, can you tell us a little bit about yourself and the history of the company?
LG: Yes, of course. Previous to Cult Food Science, I was co-founder of a YCombinator-backed start-up in the cellular agriculture space, which is actually one of the first companies operating in that industry here in Canada. I was also a founding member of Cellular Agriculture Canada, which was the first non-profit dedicated to cell-based foods in Canada as well. But I actually grew up on a farm, here in Alberta, with my hands in the dirt, so to speak, so knowing how to make food and what that means has always been a consistent thread throughout my life and Cult Food Science was created to really take advantage and make this new future of food a reality for everyday people. Cell-based approaches represent the ability to produce what we need, with substantially less environmental impact and in new ways that have never before been possible.
SH2: For investors new to this sector, what exactly is cultivated meat, cultured dairy, and cell-based foods and why is this so important for the future of food?
LG: Many people may have heard the term 'lab-grown meat' first, so you'll hear it by different names like cultivated meat, cultured dairy. When it comes to it, it is really about being able to create the same products consumers are used to seeing the shelf today but using ways that have never before been possible. You take the cell, whether that's from a cow or something else, and other fundamental building blocks to make things that you'd normally need an entire animal to produce. But it goes beyond that because it enables the ability you to do things like have a farm, in a building, in the middle of a downtown, instead of hundreds of kilometers out or it needs to be shipped. And that really translates to potential massive changes on the impact of food production on the environment. It also means things like enabling new experiences that have never before been possible. To use an example that people are usually surprised by, there's companies in the space that are doing things like working on lion meat to eat as well.
SH3: Can you give us peak inside the company's portfolio and how it's developed over the last few months?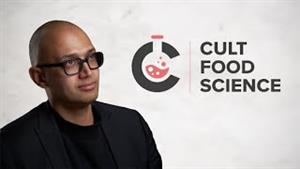 LG: We have a strong diversity in our portfolio and that's really a focus of it. It being across different products when it comes to the future of food. That includes things like chocolate, meats, fish, honey – and picks and shovels like collagen as well, which is used in everything. Notable newer investments that we have include a company by the name of California Cultured, which works on chocolate and Pearlita Foods which is working on cell-based molluscs or oysters. Couple notable updates is Mogale Meat Co held one of the first cultured chicken tastings in Africa a few weeks ago. I can tell you from my own experience of actually being able to eat it, that the chocolate that California Cultured has, and its working on, is delicious as well as their other products that are well on their way. You'll continue to see similar first announcements coming out of our portfolio companies over the next little while.
SH4: What's the longer-term strategy for the company moving forward and what should investors be looking out for?
LG: There's two prongs to our strategy. The first one, of course, is really about ensuring that we support our current companies along their journey, through scale up and make sure that we maintain that diversity in our portfolio and being able to really pick the best new players in the space and add them to our already strong roster. On top of that, we're also strategically developing our own IP, that is also informed by our companies and our advisory team, that is meant to support the industry overall through our platform, CELL X, because there is a lot of opportunity to create new approaches in this industry ourselves, to uplift everyone.
SH5: Can you tell our audience a little bit about your corporate management and board teams, along with the experience and innovative ideas they bring to the food science space, including your internal IP development?
LG: We have (been) putting quite a bit of effort in developing a strong advisory board to carry us well into the future. We've been careful to select experts that go across what represents the entire production chain for cell-based foods. That goes all the way from the initial product development to regulatory, to market advisory. Some notable mentions, our advisors who for obviously held senior positions at places like Danone or advisors who actively work in regulatory compliance today, lead global R&D strategy projects for multinationals, or have multiple first discoveries in things like cell lines on the scientific side. Another interesting part is many of our advisors on our team have been entrepreneurs themselves. The corporate management board, that is really their background, is they have come from starting their own businesses and going through the entire journey to really help all our companies move forward.
SH6: And finally, Lejjy, if there's anything I've overlooked please feel free to elaborate.
LG: We are determined to really lead the pack on creating this future of food out of CULT Food Science. You're going to continue to see new announcements about investments, about new IP we are developing, and about new semi-finalists in the CULT Prize which is still running. We look forward to being able to share that with everyone.
Additional information can be found by viewing the company's website at www.cultfoodscience.com or its regulatory filings on www.sedar.com.
FULL DISCLOSURE: This is a paid article produced by Stockhouse Publishing.

.