Here's a look at trending topics for today, May 4:
Dave Chappelle
A representative for Dave Chappelle has released a statement regarding an audience member who attacked him Tuesday night while the comedian was performing at the Hollywood Bowl in Los Angeles.
"As unfortunate and unsettling as the incident was, Chappelle went on with the show," Carla Sims, Chappelle's representative, said in a statement to CNN. "Jamie Foxx and Chris Rock helped calm the crowd with humor before Chappelle introduced the last and featured musical guests for the evening."
Read more about the attack here:
Interest rate hike
The Federal Reserve intensified its fight against the worst inflation in 40 years by raising its benchmark short-term interest rate by a half-percentage point Wednesday — its most aggressive move since 2000 — and signaling further large rate hikes to come.
The increase in the Fed's key rate raised it to a range of 0.75% to 1%, the highest point since the pandemic struck two years ago.
The Fed also announced that it will start reducing its huge $9 trillion balance sheet, which consists mainly of Treasury and mortgage bonds. Read more about what that means here: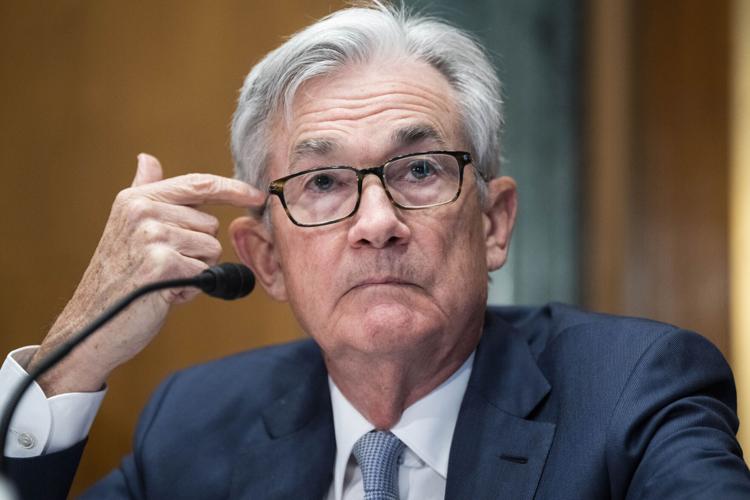 The half-point hike in the Fed's key rate — its largest since 2000 — raised it to a range of 0.75% to 1%, the highest point since the pandemic struck two years ago.
Star Wars Day – May the Fourth Be With You
It's May the 4th, a day for Star Wars nerds to geek out on Luke Skywalker, lightsabers and the Millennium Falcon. So why are so many sci fi fans talking about Spock, phasers and the USS Enterprise?
Even though May 4th is known as "Star Wars Day" (as in, "May the 4th be with you,") Star Trek is trying to one-up its rival space franchise with a big week of its own. Read about the holiday and the franchises here: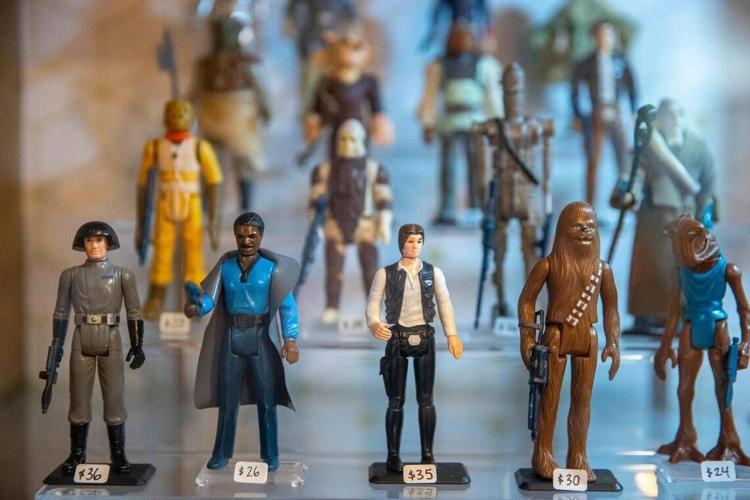 ***
Check out more of today's trending topics here:
Ohio elementary
lyft-stock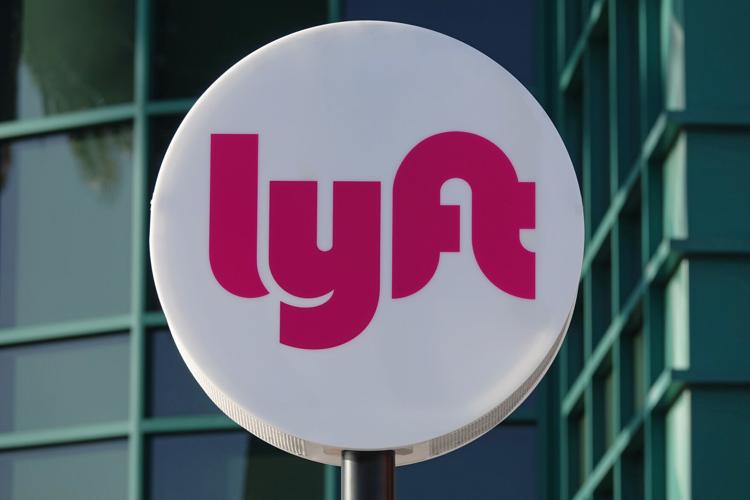 Mortgage rates
Amber Heard
The European Union's leader has called on the 27-nation bloc to ban oil imports from Russia in a sixth package of sanctions targeting Moscow for its war in Ukraine. European Commission President Ursula von der Leyen also proposed that Russia's largest bank Sberbank and two other major banks be disconnected from the SWIFT international banking payment system. Von der Leyen was addressing the European Parliament in Strasbourg, France on Wednesday. She called on the EU's member nations to phase out imports of crude oil within six months and refined products by the end of the year.
Russia is bombing railroad stations and other targets in an attempt to cut off weapons supplies to Ukrainian defenders. The Russian defense minister complained that the West is "stuffing Ukraine with weapons." Ukrainian President Volodymyr Zelenskyy said Wednesday that his country would respond on the battlefield. Air raid sirens sounded in cities across the country. Attacks were reported near Kyiv, the capital, and in Dnipro, where a rail facility was hit. Heavy fighting continued at a steel mill in Mariupol, the last stronghold of Ukrainian resistance in the ruined port city. The attacks came as the European Union moved to further punish Moscow for the war by proposing a ban on oil imports.
Primary elections in Ohio have set the stage for a more competitive phase of the midterm primary season, with closely watched races in Pennsylvania, North Carolina and Georgia scheduled for later this month. In Ohio on Tuesday, "Hillbilly Elegy" author JD Vance, buoyed by Donald Trump's endorsement, won the contentious Republican Senate primary. Vance's win ends a bitter contest that, at one point, saw two candidates nearly come to blows on a debate stage. Ohio was seen as a test of Trump's hold of him on his party. The former president has staked his reputation as a GOP kingmaker on his ability to pull his chosen candidates across the finish line.
As women in the United States find themselves on the verge of possibly losing the constitutional right to access abortion services, courts in other parts of the world, including in many historically conservative societies, have moved in the opposite direction. In February, Colombia's Constitutional Court legalized abortion until the 24th week of pregnancy. It was Latin America's latest shift toward legalization and the conservative country's most significant opening to abortion access ever. The US Supreme Court, however, appears ready to move the country in the opposite direction by scrapping a right enshrined in the constitution for nearly 50 years.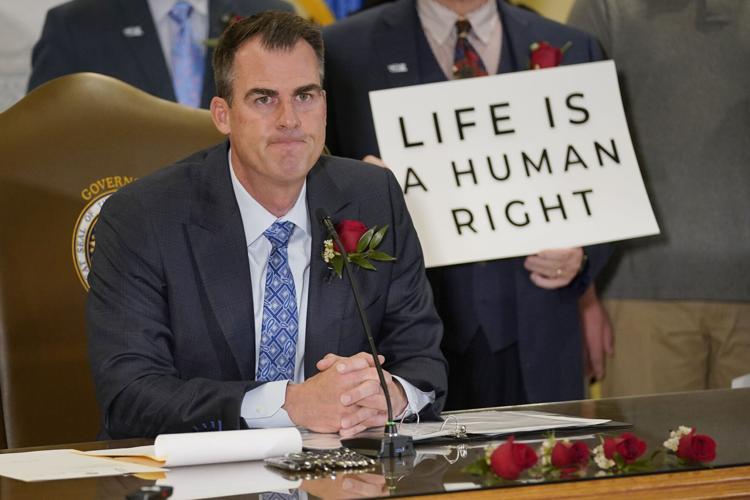 Oklahoma's Republican Gov. Kevin Stitt has signed a Texas-style abortion ban that prohibits abortions after about six weeks of pregnancy. The bill signed Tuesday takes effect immediately with the governor's signature, effectively ending abortions after about six weeks of pregnancy. The Oklahoma Supreme Court denied an emergency request that the new law be temporarily halted. But abortion rights advocates who sued say they're still optimistic the court will grant them relief. The measure prohibits abortions once cardiac activity can be detected in an embryo. Experts say that's typically about six weeks into a pregnancy, before many women even know they are pregnant.
President Joe Biden plans to highlight deficit reduction in remarks noting that the government will pay down the national debt this quarter for the first time in six years. In remarks Wednesday, Biden will stress how strong job gains have increased total incomes and led to additional tax revenues that have improved the government's balance sheet. A White House official previewed the speech on condition of anonymity. The Treasury Department estimates that this fiscal year's budget deficit will decline $1.5 trillion. That decrease marks an improvement from initial forecasts and would likely put the annual deficit below $1.3 trillion.
A psychologist has testified that actor Amber Heard suffered post-traumatic stress disorder from violence, including sexual violence, she suffered at the hands of her ex-husband Johnny Depp. The psychologist told jurors Tuesday at Depp's libel trial that there is corroboration of many of the instances of abuse, including apologies and admissions made by Depp to Heard. Hughes is the first witness to take the stand on Heard's behalf in the four-week trial after Depp rested his case earlier in the day. Depp sued for libel after Heard wrote a newspaper op-ed piece on her experience with domestic violence.
Houston Astros manager Dusty Baker has won his 2,000th game, becoming the 12th skipper in major league history to reach the milestone and the first Black man to do it. The benchmark victory came in Houston's 4-0 win over the Seattle Mariners and comes more than 29 years after he collected his first win on April 6, 1993, in San Francisco's 2-1 victory over St. Louis.
MEMPHIS, Tenn. (AP) — Ja Morant scored 47 points to match his postseason high and carry the Memphis Grizzlies into a tie in the Western Conference semifinals with a 106-101 victory over the Golden State Warriors on Tuesday night.
SUNRISE, Fla. (AP) — TJ Oshie scored the go-ahead goal midway through the third period, Vitek Vanecek stopped 30 shots and the Washington Ca…
.