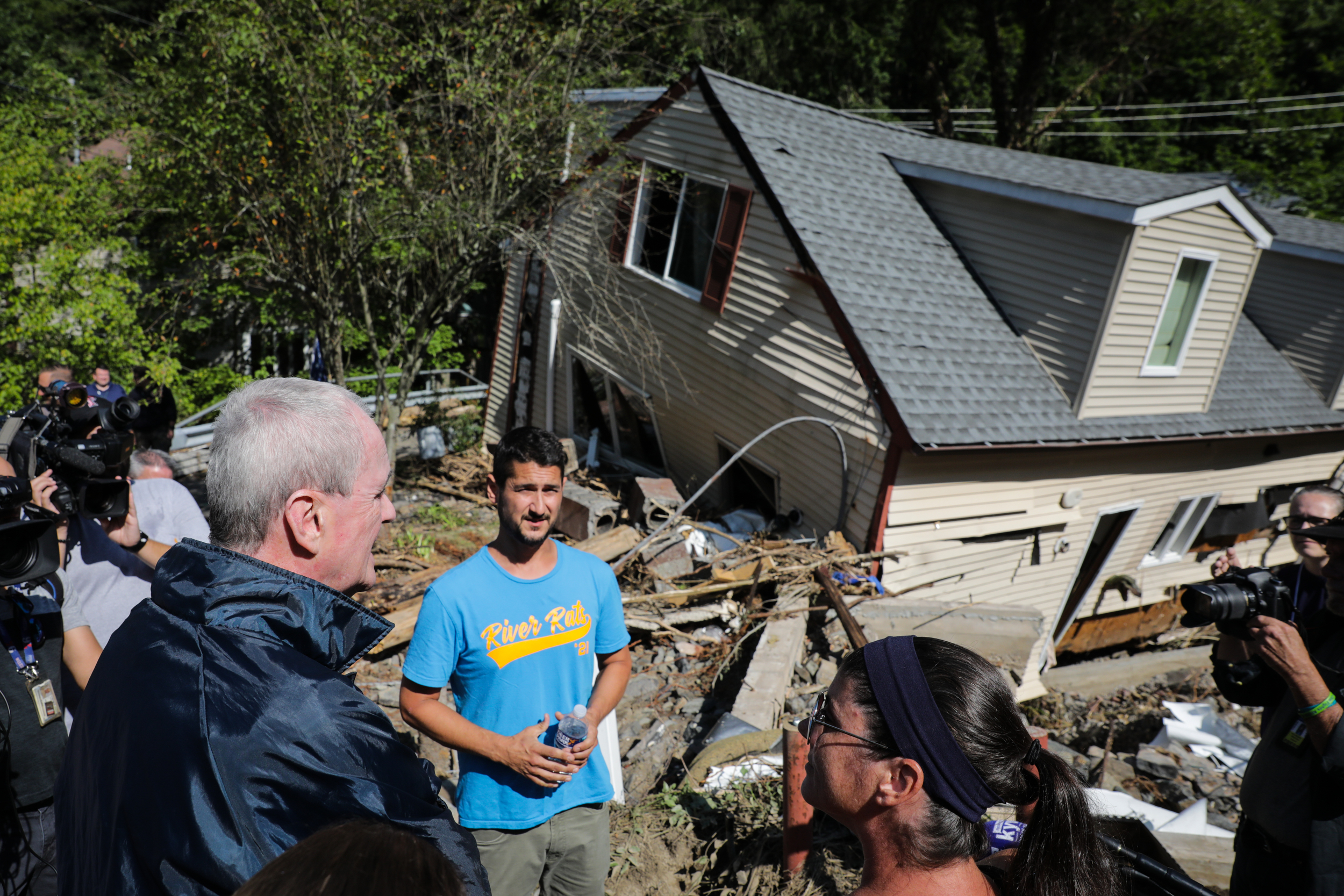 Governor Murphy, Department of Environmental Protection Commissioner LaTourette Announce New Investments in Flood Protection
Governor Phil Murphy and Department of Environmental Protection Commissioner Shawn LaTourette announced new investments in flood protection for New Jersey communities, including a $50 million investment in the Blue Acres homeowner buyout program for Ida-impacted communities, and $10 million in community stormwater assistance grants. These new investments build on Governor Murphy's commitment to building a stronger, fairer, and more affordable New Jersey that is resilient to the impacts of climate change and extreme weather, like the flooding caused by the remnants of Tropical Storm Ida.
"No New Jerseyan should have to see their life's work washed away by devastating rain and floodwaters. As New Jersey continues to experience more extreme weather events, we must become proactive in our approach to protect the communities and businesses that continue to bear the brunt of flooding and damage from these storms," said Governor Murphy. "This $50 million investment of federal Ida recovery funds in our nationally recognized Blue Acres program will allow homeowners in communities like Lambertville to facilitate market-rate purchases of properties which have experienced repetitive flood losses."
"One of DEP's most important jobs is protecting people and property from flood hazards, which have worsened significantly over the last 20 years, and we must help communities get ahead of the next storm," said Commissioner of Environmental Protection Shawn M. LaTourette. "Our communities are tired of recovery from storms; it is time we help each other become more resilient instead. By expanding Blue Acres, right sizing our water infrastructure, strengthening flood standards, and improving our stormwater management, the Murphy Administration will help our neighbors and businesses build stronger and more resilient."
READ MORE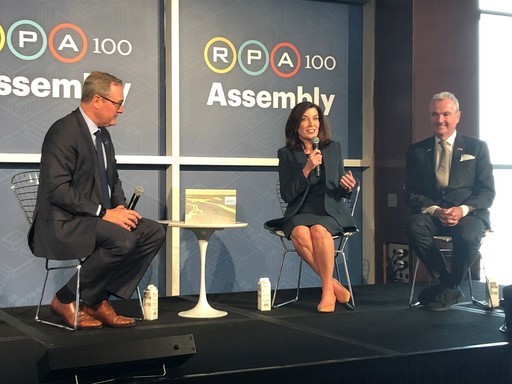 Governor Murphy and Governor Hochul Nominate Kris Kolluri as CEO of the Gateway Development Commission
At the Regional Plan Association Centennial Assembly at Chelsea Piers, New Jersey Governor Phil Murphy and New York Governor Kathy Hochul jointly announced the nomination of Kris Kolluri as the Chief Executive Officer of the Gateway Development Commission, a partnership between New York, New Jersey and Amtrak that coordinates delivery of the Gateway Program with its partner agencies, including the Port Authority of New York and New Jersey and NJ TRANSIT. The Gateway Program—which includes the redevelopment of the Portal North Bridge and a new Hudson River tunnel—is one of the nation's most pressing infrastructure needs.
"Moving the Gateway Program, and specifically the Hudson Tunnel Project, forward is critically important for our region, and I am confident that Kris Kolluri's leadership will help us realize these much-needed projects," said Governor Murphy. "Kris has years of infrastructure management and operations experience, as well as years of government experience, that will be vital as we continue working with our federal partners to get the Gateway Program fully funded and completed. I thank Governor Hochul for her partnership with her in selecting a nominee who will help advance these critical projects."
"With his extensive resume, Kris Kolluri brings an extraordinary record of public service and I am confident he will serve New York and New Jersey well as Chief Executive Officer of the Gateway Development Commission," Governor Hochul said. "The Gateway Hudson Tunnel is critical to the Northeast corridor serving more than 800,000 passengers daily and is a key component of our plan to build back stronger than ever. I thank Governor Murphy for his collaboration on this selection, and I look forward to continuing our work to secure federal funding, in partnership with the Biden Administration, for these vital projects and deliver for New York and New Jersey."
"I am honored to be nominated by Governors Phil Murphy and Kathy Hochul to be Chief Executive Officer of the Gateway Development Commission. I look forward to meeting the Commissioners and supporting their important work," said Kris Kolluri. "There is a clear and present opportunity and desire among federal, state, and bi-state partners to advance the Hudson Tunnel Project and the Gateway Program. In the short term, the HTP is poised to move forward and the Commission has a critical role in overseeing the successful delivery of this project. Should my candidacy be approved by the Commissioners, I commit to being singularly focused on ensuring that this collaborative effort results in HTP's fruition."
READ MORE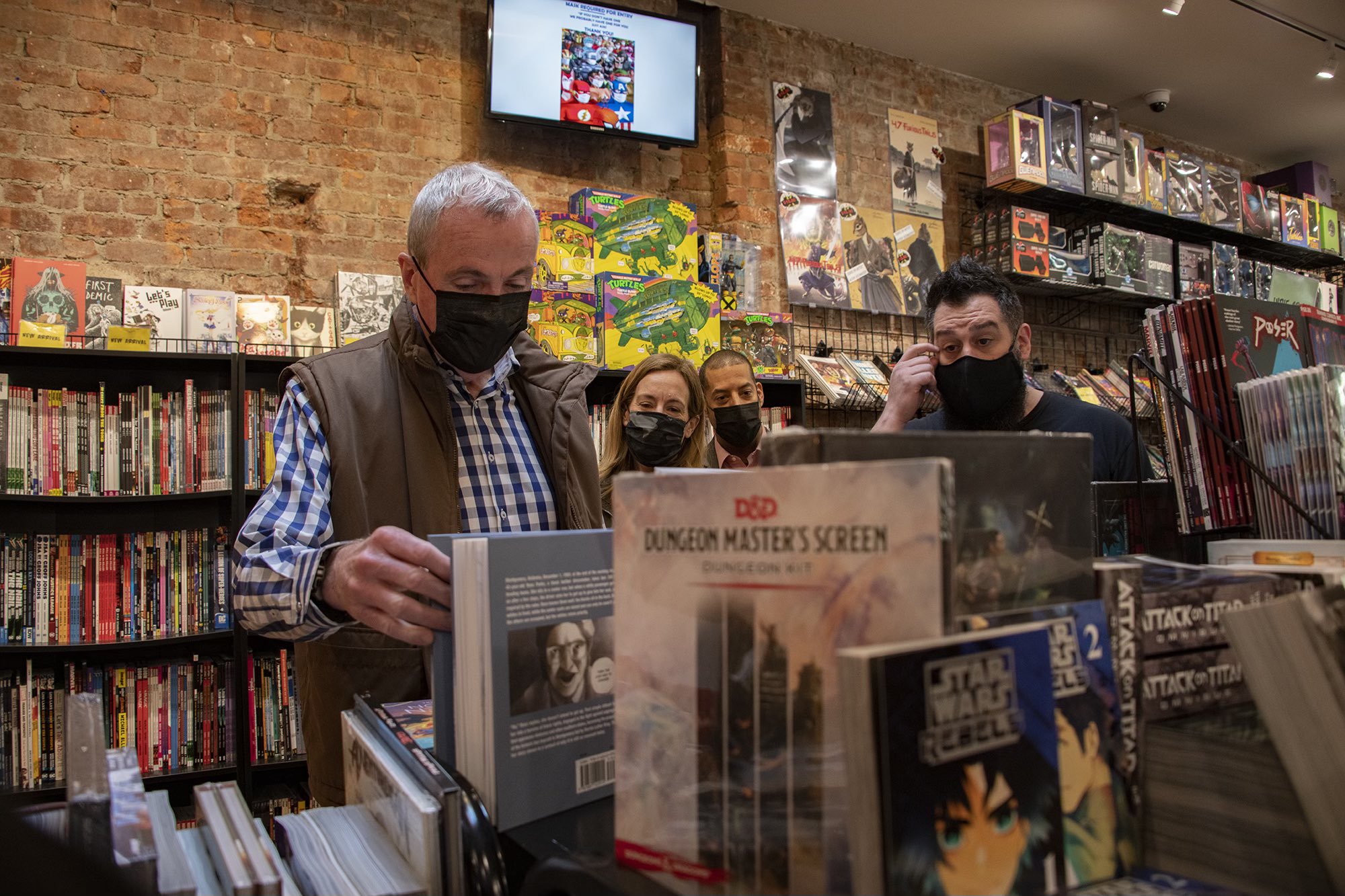 NJEDA Has Provided Nearly $5.5M in Grants to Over 230 Small Businesses Through Main Street Recovery Program Since October
In celebration of National Small Business Week, the New Jersey Economic Development Authority (NJEDA) announced plans to open applications for its Micro Business Loan next month, which will make additional funding resources available through the Authority's Main Street Recovery Program. The NJEDA has already issued nearly $5.5 million in grants through the Main Street Recovery Program.
Governor Phil Murphy's Fiscal Year 2023 budget proposal includes $50 million for the Main Street Recovery Program. The Governor visited East Side Mags, a comic book store in Montclair to highlight a business that has received this funding.
"Small businesses like East Side Mags are essential to New Jersey's vibrant and thriving Main Streets," said Governor Murphy. "As we transition from pandemic to endemic, we must continue to support small businesses as they recover from the devastating impact of COVID19. I am proud to support New Jersey's small businesses and look forward to seeing their continued resilience and contributions to our economy and communities."
"During Governor Murphy's tenure, we have made historic progress to spur economic growth and support small businesses dealing with the ongoing effects of the COVID-19 pandemic," said NJEDA Chief Executive Officer Tim Sullivan. "We're already seeing the impact of the Main Street Recovery Program, as new businesses open their doors, hire new employees and move their local communities forward."
READ MORE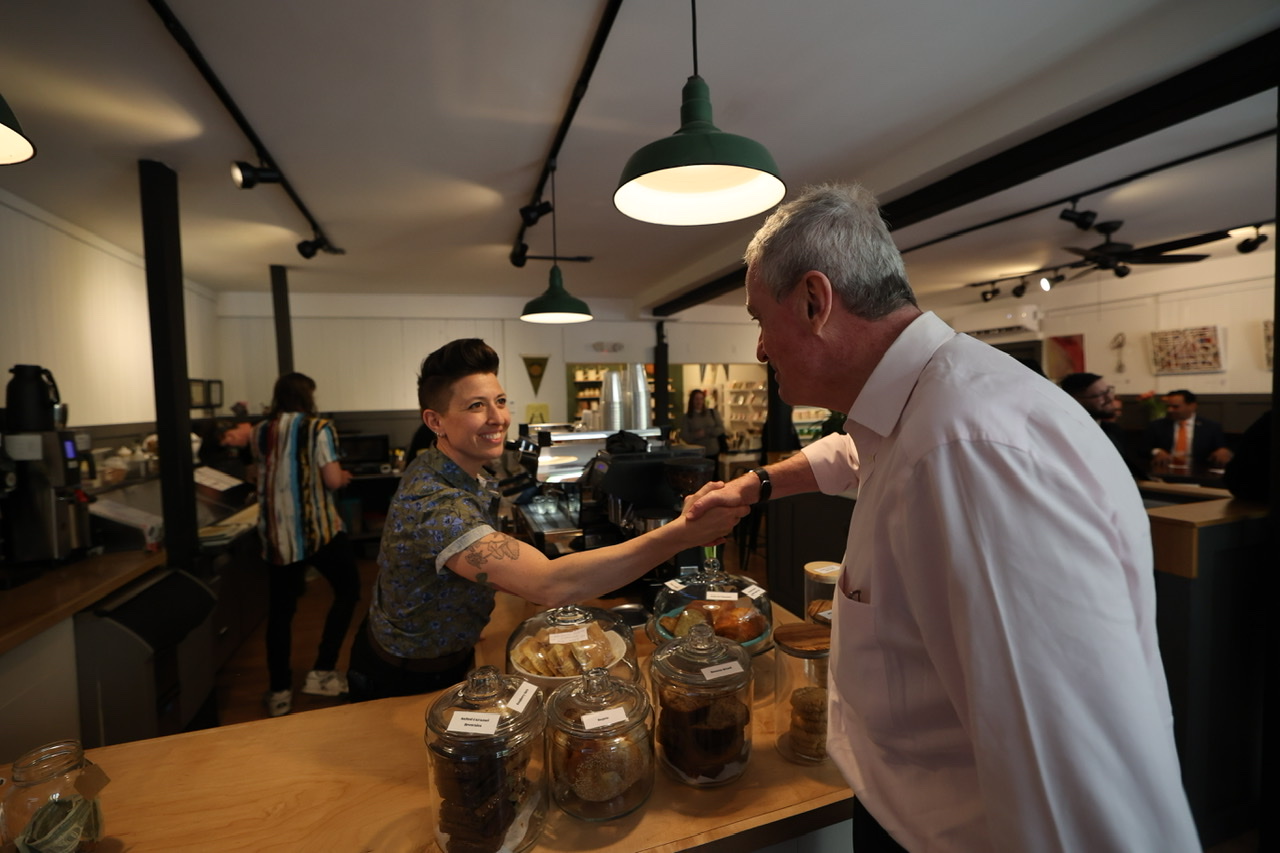 Governor Murphy Signs Executive Order Enabling State Certification of Businesses as LGBTQ+-Owned
Governor Phil Murphy visited Union Coffee in Lambertville, an LGBTQ+-owned coffee shop, to sign Executive Order No. 295 instructing the New Jersey Department of the Treasury to establish a State-backed certification program for LGBTQ+-owned business enterprises. Certification, which will be free of charge, would expand access to public and private contracting opportunities and enable businesses to proudly identify as LGBTQ+-owned in their advertising.
The executive order reflects the Governor's ongoing support for the LGBTQ+ community and affirms that LGBTQ+ businesses are welcome and encouraged to grow and thrive in New Jersey.
"Enabling the certification of businesses as LGBTQ+-owned will encourage the success of these enterprises by enhancing their visibility, providing them with an extra layer of authenticity in their business ventures, and demonstrating that they are welcome and vital participants in our economy," said Governor Murphy. "I am honored to support the endeavors of entrepreneurs from a historically underrepresented community through the creation of this certification program. New Jersey will always value the contributions of our LGBTQ+ community."
READ MORE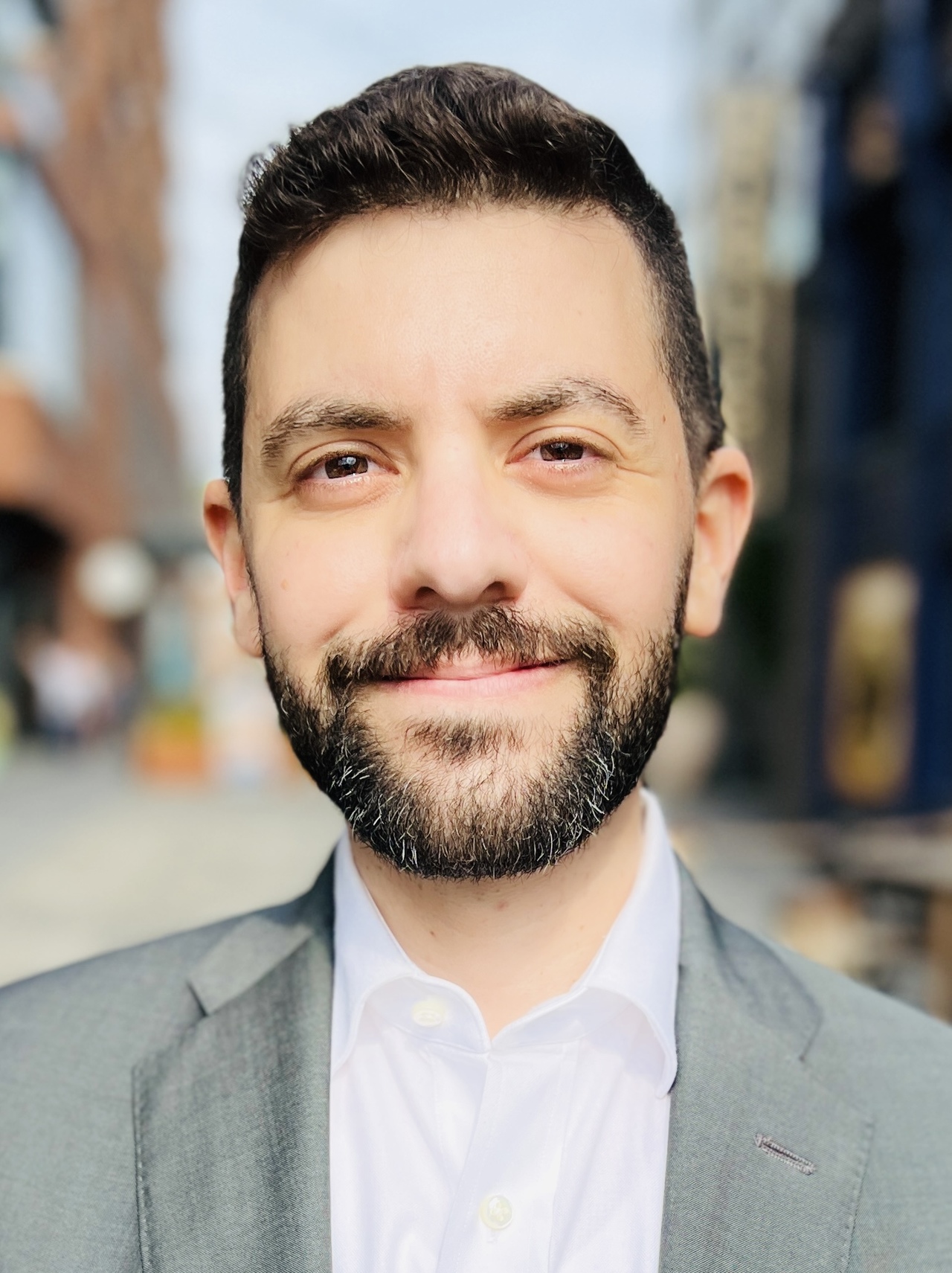 Governor Murphy Names Terry Schuster to Lead the Office of the Corrections Ombudsperson
Governor Phil Murphy announced he intends to appoint Terry Schuster as the head of the New Jersey Office of the Corrections Ombudsperson. As re-envisioned in the Dignity Act, signed into law by Governor Murphy in January 2020, the Corrections Ombudsperson investigates complaints and conducts regular inspections of the Department of Corrections' 11 adult prison facilities, monitoring conditions of confinement; serious incidents like deaths, sexual assaults, and applications of force; as well as medical and mental health care, programming, and family visitation. The office is directed to collect and analyze data, hold public hearings, and make systemic findings and recommendations for reform.
"I am proud to name Terry Schuster as the new Corrections Ombudsperson," said Governor Murphy. "Terry's successful professional track record in securing transformational outcomes within the criminal justice and corrections fields made him a clear choice for this role. I look forward to the contributions he will make to improve the lives of the people incarcerated in our state correctional facilities."
"Thank you to Governor Murphy for this honor, and to the lawmakers who envisioned this new role in the Dignity Act," said Terry Schuster, the newly appointed Corrections Ombudsperson. "I believe the solutions to problems like institutional violence are built on good will, diplomacy, and listening to the people who work and live in our state prisons. I'm grateful to the Ombuds staff and Advisory Board, Commissioner Kuhn, and others who will help me learn this new landscape and who I know are committed to rehabilitation and dignity in corrections. Let's get to work."
READ MORE
.